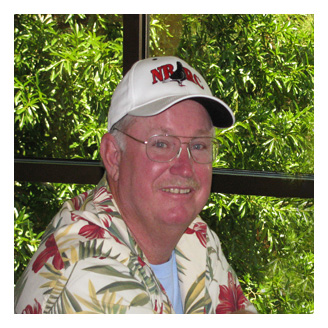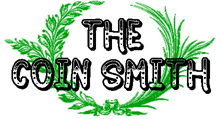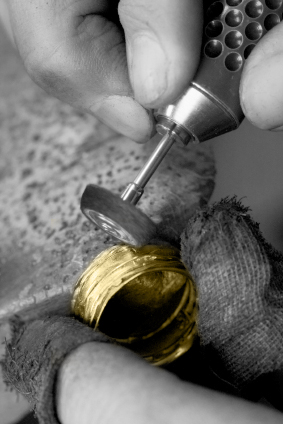 The Coin Smith offers two types of finishes on his coin rings.   The first is a "High Gloss" finish in which the entire coin ring is buffed with jewelers rouge to produce a high degree of shine and a "new" look to the ring.   The second finish is produced by applying a patina to the coin ring and then "Accent Polishing" the patina off the raised relief.  This brings out the coin's detail and a more "aged" look.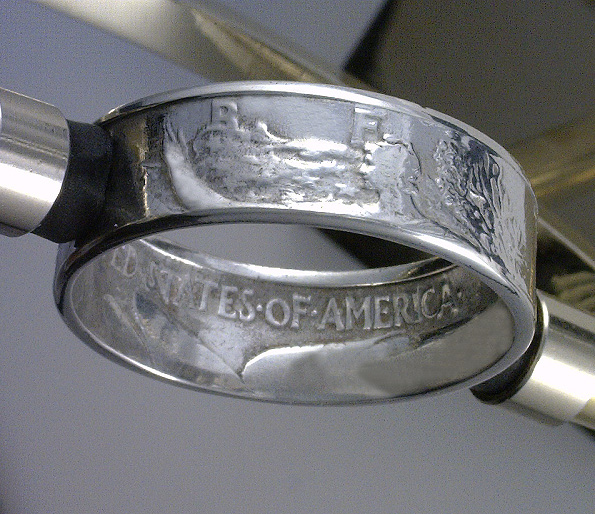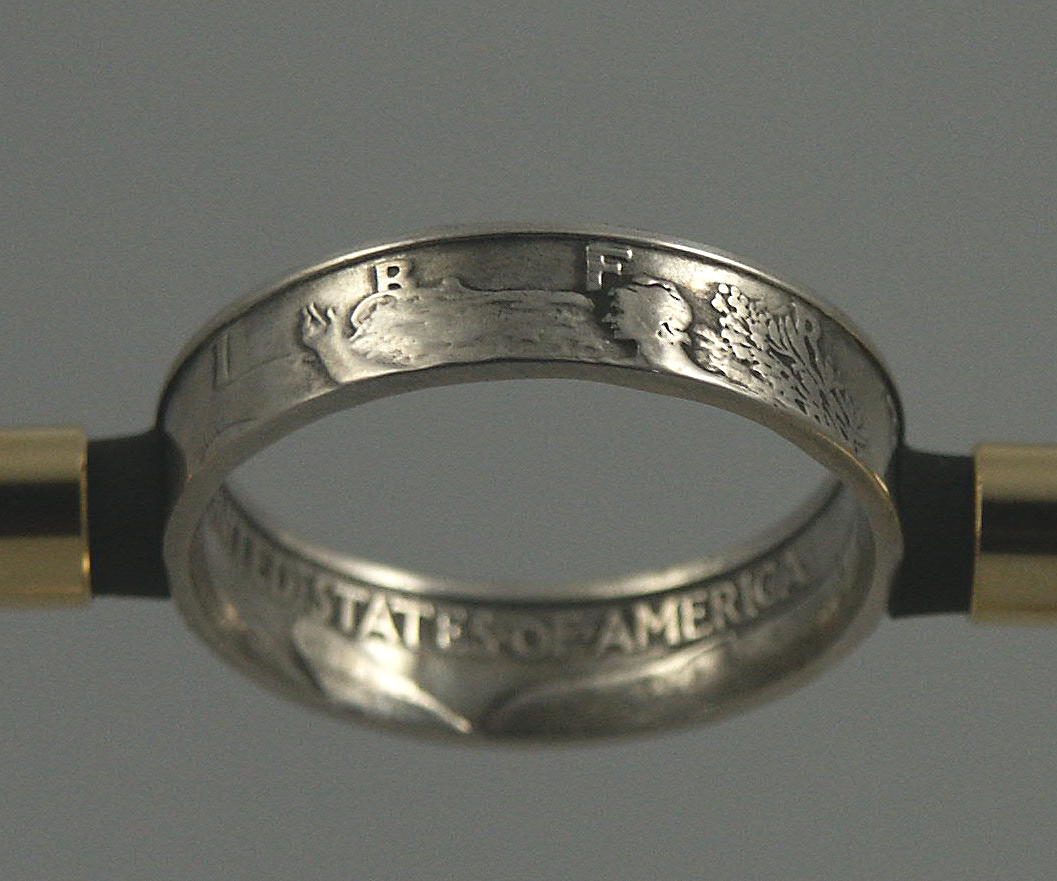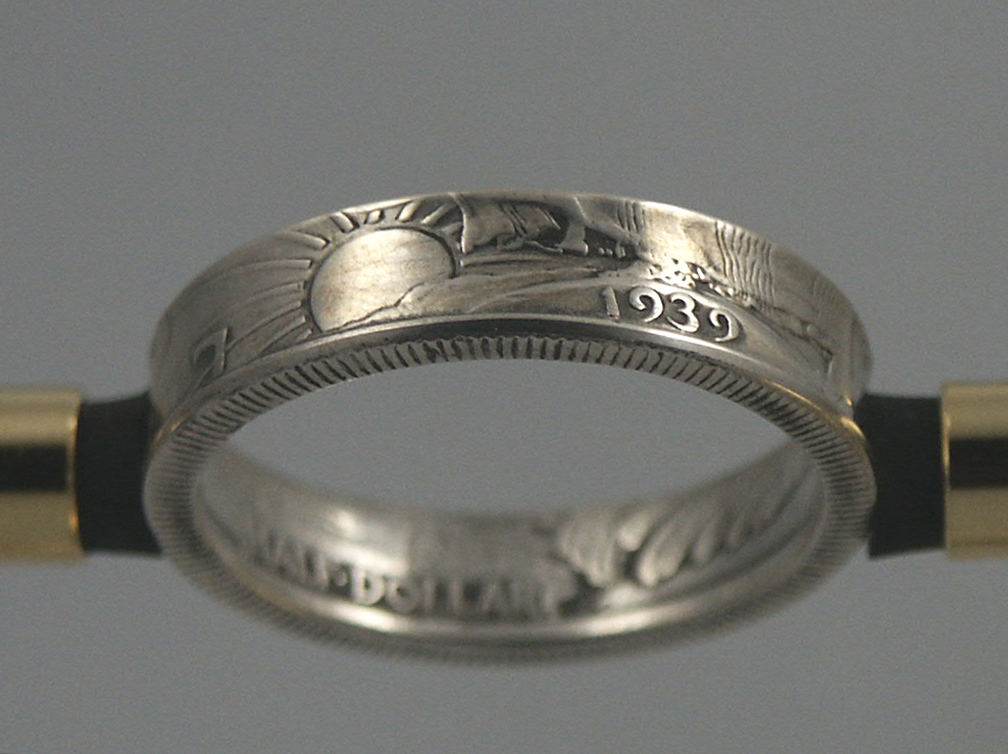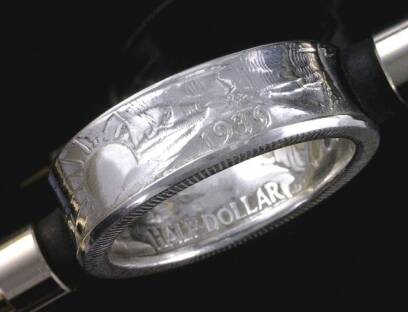 *Copyright 2009, 2010 The Coin Smith

.-- Don't Forget to Sign Our Guest Book --.